Chalets for sale
Are you considering to buy a chalet in The Netherlands, a second home to enjoy some relaxation and unwind? It's an excellent thought! Buying a private chalet has turned out to be increasingly interesting the past few years. For your own holiday enjoyment, of course, but (partly) renting the chalet out can also provide you with interesting returns.

But what is involved in purchasing a chalet? We would love to tell you more about it, and to provide you with tailor-made advice. TopParken has been selling chalets at holiday parks for over 40 years, making us the perfect specialist to advise you. We currently offer over 100 different types of chalets for sale at 17 holiday parks throughout The Netherlands.
View our chalets
Buying a chalet with a pitch
Within the recreation industry, a chalet with a pitch is also called a chalet with private land (plot). Below, you can read about the difference between buying a chalet with a private pitch (land) and buying a chalet on a rental pitch (rental land).
With pitch/private land
The advantage of buying a chalet with a pitch is that you will also be the owner of the entire land around the chalet. This means that the chalet is located on the premises of the holiday park, but the land on which the chalet is built belongs to you. Even when the holiday park is sold or goes bankrupt, for instance, you remain the owner of the home and the land.
On rental pitch/rental land
When you buy a chalet and rent the pitch/land, it will be cheaper in the short term because you are only buying the chalet. The downside is that you will incur extra costs in the form of rent for the land, amounting to about €4,500 per year (varying per park). This means that a chalet with private land is cheaper in the long run than a chalet on rental land.
Where to buy a chalet?
When you have plans to buy a chalet at a holiday park, it is important to first decide which region you prefer. Are you looking for the tranquility of the Veluwe, the pleasantness of Brabant, or the water in North Holland? At TopParken, different types of chalets are offered for sale atholiday parks throughout The Netherlands. We are happy to highlight a few regions.
Chalets for sale at the Veluwe
Centrally located in The Netherlands is De Hoge Veluwe National Park. This park is also called the Green Treasure Chamber, a name that is definitely earned. If you buy a chalet at the Veluwe, you will always be close to it. And TopParken is the right place for buying a chalet at the Veluwe, because TopParken has as many as six holiday parks at the Veluwe offering chalets for sale.
Buying a chalet in Brabant
Does the song Brabant by Guus Meeuwis express your feelings for this southern province perfectly? Is this the place where you prefer to spend every weekend and every vacation? If so, buying a chalet in Brabant might be the right choice for you. Our Brabant holiday park, Résidence de Leuvert, is situated near Den Bosch and at walking distance from the IJzeren Man. This is a large recreational lake with the longest sandy beach in Brabant.
Buying a chalet in Gelderland
The province of Gelderland has lots to offer to holidaymakers, ranging from the unique nature of the Veluwe and the Achterhoek, to the waters of the Bommelerwaard. On top of that, Gelderland is easily reachable thanks to its central location. Plenty of reasons to buy your own chalet in Gelderland at TopParken, where you have a wide range of options of no fewer than 8 holiday parks.
Chalets for sale in North Holland
With the coast, the Markermeer, the IJsselmeer and the infinite little rivers and brooks, water is never far away in the province of North Holland. If you want to buy a chalet close to the water, you are at the right place in North Holland. Chalets right at the water are available for sale at our holiday park with lots of water: Park Westerkogge.
Chalets for sale in Limburg
Buying a chalet in Limburg has many advantages. For instance, you will always have a place to spend a weekend away or a holiday. At TopParken, you can buy a chalet at Résidence Valkenburg, a holiday park situated in Schin op Geul. Its location close to Maastricht and Valkenburg makes it an attractive option. Many foreign as well as domestic tourists pay a visit to this region each year.
Chalets for sale in Utrecht
Would you like to buy a chalet in the province of Utrecht? Your own place surrounded by nature, close to the city of Utrecht. A constantly available base camp where you can unwind completely, but which is also easy to reach? If so, you have come to the right place at Résidence Westenburg. Various chalets are available for sale at this peaceful holiday park in the province of Utrecht.
Where will you buy your chalet? ⤵️
Buying a chalet for private use or to rent it out
Most holiday parks in The Netherlands where chalets are for sale offer the option to:
Buy a chalet which you will use entirely yourself & not rent out.
Buy a chalet which you are required to rent out all year.
However, TopParken always offers you a third choice! You can choose to use the chalet yourself in part, and to partly rent it out. Using our online system, you, as the owner of the chalet, can indicate which days, weekends, weeks, or even months the chalet an be rented out and when you will be using it yourself.
When you choose for full private us, you will not get to rent out the accommodation. You can enjoy your own chalet all year, as well as all of the facilities the holiday park offers. It goes without saying that you get to decorate the accommodation completely yourself, making it truly feel like a second home.
When buying a chalet or full rental purposes, you might say that, in a manner of speaking, you hand the key right back after taking possession of the chalet. We will then take care of the entire rental process, from finding tenants to checking in and out, as well as cleaning of the accommodation. At the end of every month/quarter, you will receive interesting returns on the rental revenue. Buying a chalet or full rental purposes means you will not be using the accommodation yourself.
For private use and rental purposes (most frequently chosen!)
Unique in the recreation market is the combination of private use and rental purposes. As one of few in the industry, TopParken offers you the option of using a chalet yourself partly, and to partly rent it out. Through this system, you will enjoy a holiday at your chalet when you need it, as well as benefit from interesting net returns during the moments you are not using it yourself. Just like in the case of purchase for full rental purposes, we take care of everything for you. Through our own 'My TopParken' system, you indicate online when the accommodation is available to rent out, and when you hold on to its use for yourself.
What to pay attention to when buying a chalet?
When you are planning to buy a chalet, it is important to first get your own wishes and demands clear. How large do you want the chalet to be? How many persons should it be able to accommodate? Should the chalet be suitable for the elderly? And, perhaps the most important question, in which region are you looking for a chalet?

The choices above are made based on the way you will purchase the chalet. In case you want to rent the accommodation out, for instance, it is important that the chalet is situated in a touristic area because this will make it easy to rent out. If you want to buy the chalet exclusively for yourself, you would naturally look for the location that appeals to you most.
Offer of chalets in The Netherlands? ⤵️
View all chalets
Advantages of buying a chalet ⤵️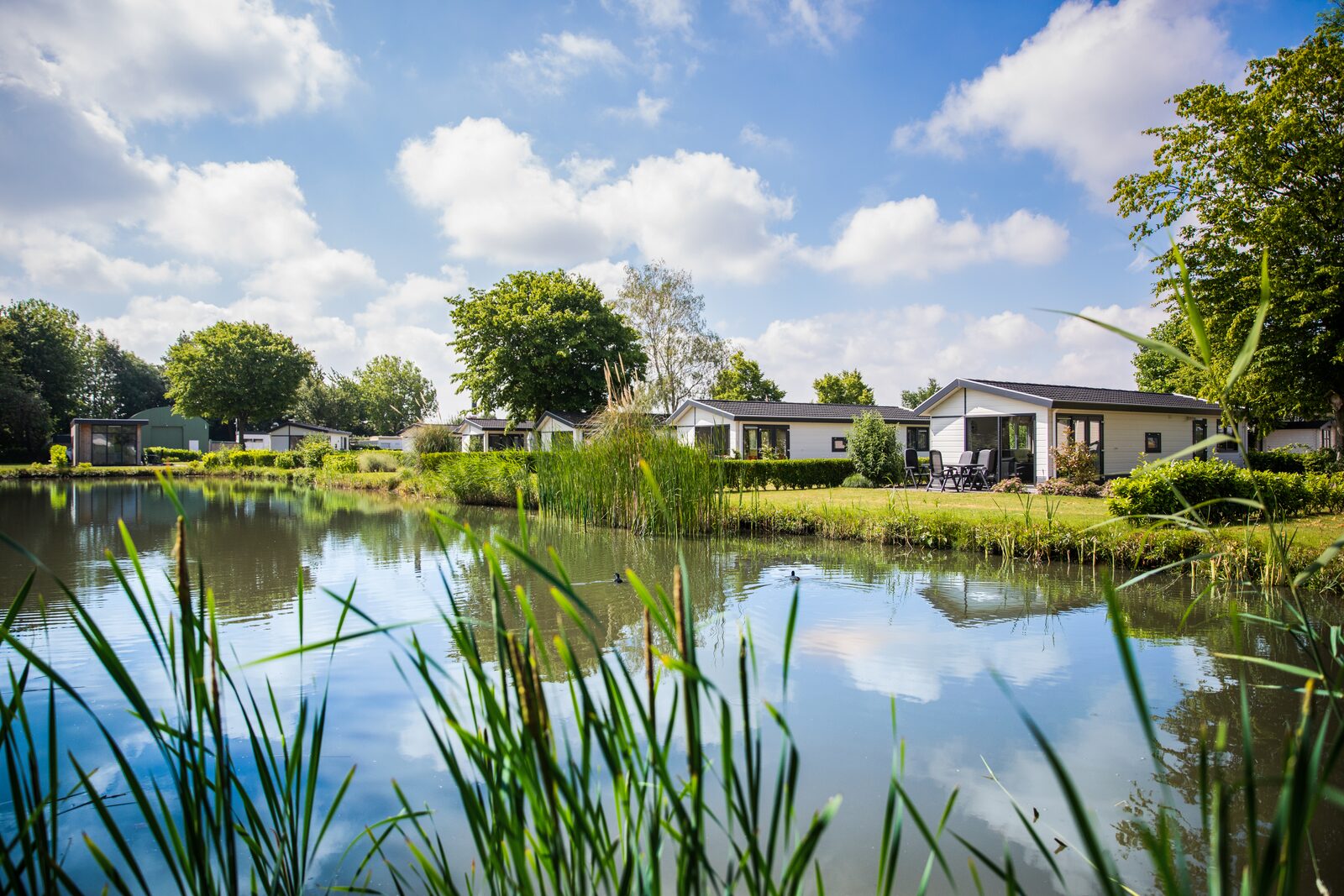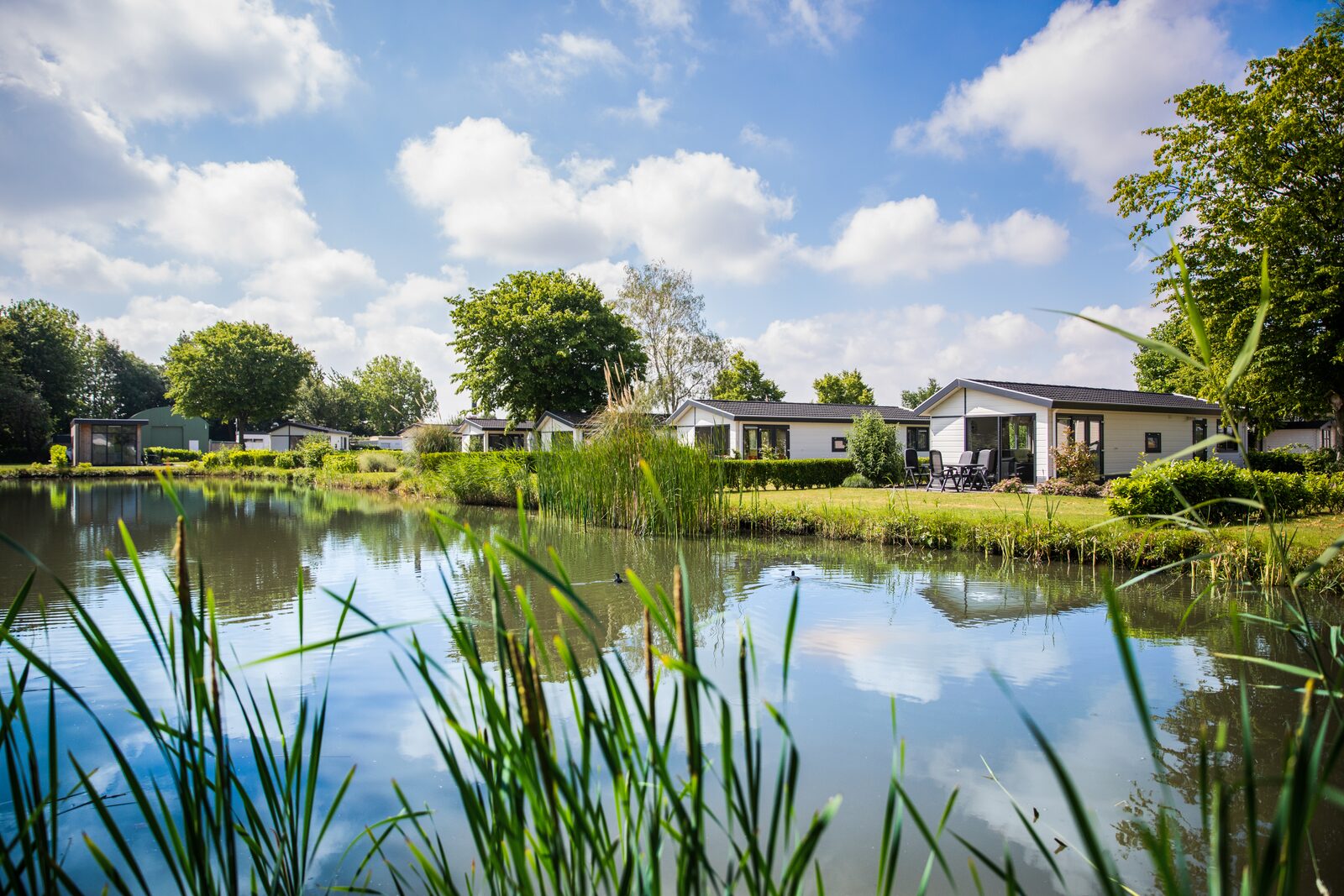 Private use & rental purposes
Frequently asked questions when purchasing a chalet
The name derives from the word Chahelet, which is used in the Alps to refer to shepherd's cottages. This means that, in the past, you would find chalets mainly in the region of the Alps. These days, chalets in The Netherlands are actually freestanding recreational accommodations which are often sold as a second home. The owners of TopParken, the Bergervoet family, are among of the founders of the sale of chalets to private individuals.
Can I buy a chalet with a pitch?
At TopParken, you can buy a chalet with a private pitch, or you can rent a pitch. A chalet with a private pitch is cheaper than renting a pitch in the long run. Read about the differences here.
What does the purchase of a chalet cost?
At the TopParken holiday parks, there are chalets for sale in nearly every price category. The most affordable chalet at TopParken costs €60,000 on a rental plot, and the most expensive chalets are our villas with a private plot and wellness for €480,000. For each chalet, you will get to decide whether you want to buy or rent the plot on which the chalet is built.