The new Bospark Ede
In July 2021, TopParken started revitalizing Bospark Ede. Since then, the holiday park has gotten a new look, the infrastructure has been reconstructed, and various sustainable holiday homes were built. Within the revitalization, qualitative continued development is key and the forested area of the Veluwe is taken into account.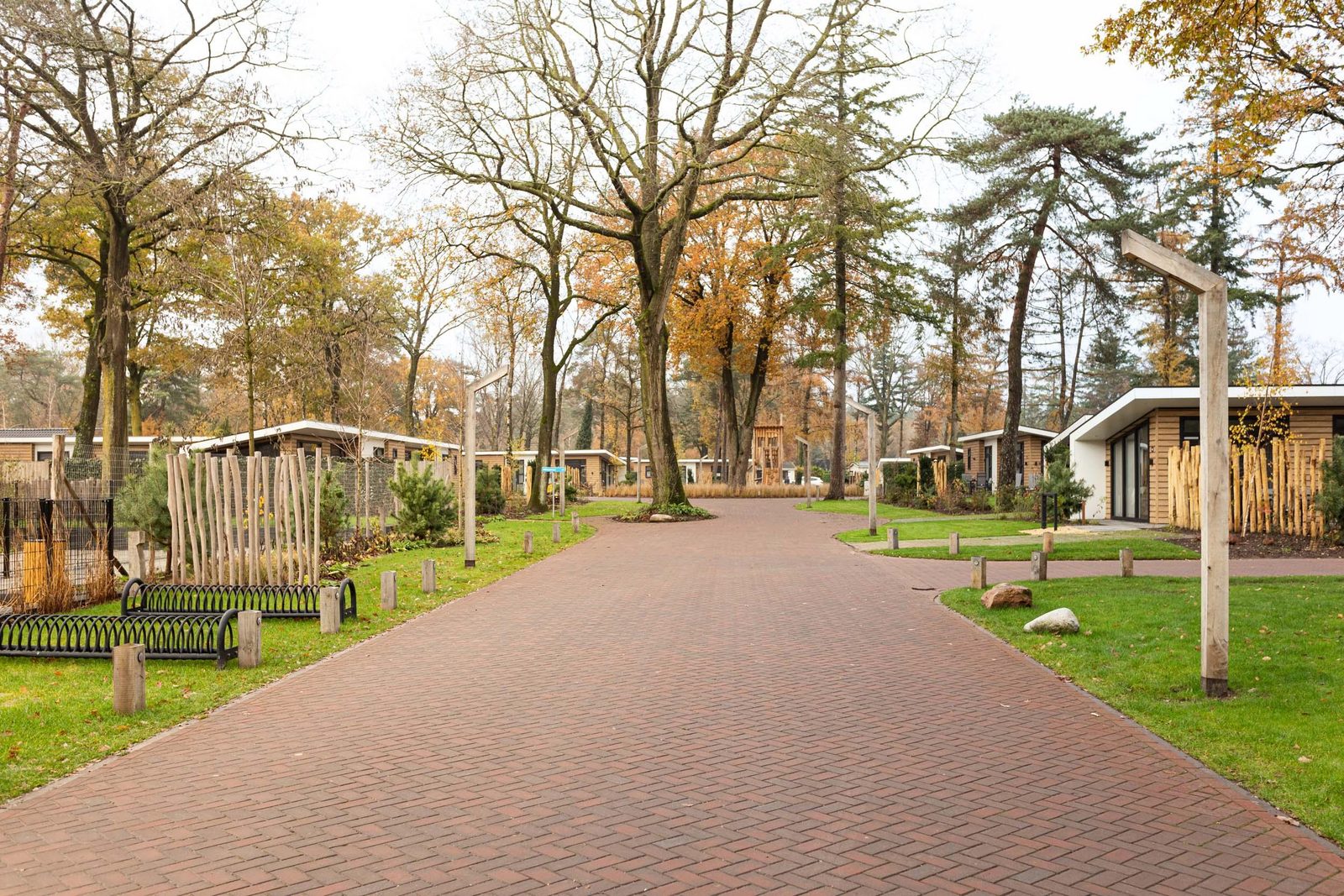 Renovation Bospark Ede
There is more space for greenery and natural aspects. For example, we use a so-called 'green plot passport' as guiding principle when constructing and maintaining new plots. This ensures that the constructed gardens fit within the desired park development, and safeguards the quality and look of the holiday park in the future. 
Vitale Vakantieparken
Within the 'Vitale Vakantieparken' program, the organization closely collaborates with the municipality of Ede. The look of Bospark Ede has been renewed, and we have cracked down on subletting and the permanent occupancy of holiday homes. 
Chadli Hachani, Marketing and Formula Manager at TopParken, about the collaboration: 'The goal of the collaboration is to offer high-quality holiday parks with new holiday homes where tourists love to stay. We do this by focusing on an optimal guest experience'. He continues: 'The shared wish is to make the Veluwe the most hospitable holiday destination in the Netherlands. This is important to the recreation sector, but definitely for other sectors in the region as well.'
Request our brochure with the latest developments, no strings attached
Request a brochure
or drop by during the inspiration days at Bospark Ede ⤵
Saturday 10th and Sunday 11th December we are organizing another information and inspiration event at Bospark Ede due to the large turnout in November. During this weekend, you can get acquainted with the fully renovated park and the wide diversity of new holiday accommodations.
Fully revitalized in collaboration with the municipality of Ede.
Holiday homes for sale from €98,176.
Luxurious wellness accommodations available.
Uniquely situated in the forests of the Veluwe.

Buying now means the title deed is guaranteed to pass in 2022.