We proudly inform you that TopParken is the new developer for holiday park Dommelsvoort, and will transform it into: The Dutch Palm. This area, adjacent to the Kraaijenberg Lakes, a luxurious holiday resort will be realized, inspired by the world-famous, artificially created Palm Islands in Dubai. With around 75 hectares of land, this will be one of the largest holiday resorts in Europe. In addition to around 700 high-quality holiday accommodations and villas, numerous facilities for visitors of all ages will be created as well, all with an eye for sustainability, quality, and the magnificent surroundings.
Stay up to date
We will be happy to keep you updated about the development at The Dutch Palm and the sale of holiday accommodations. Leave your email address in the form below to receive updates.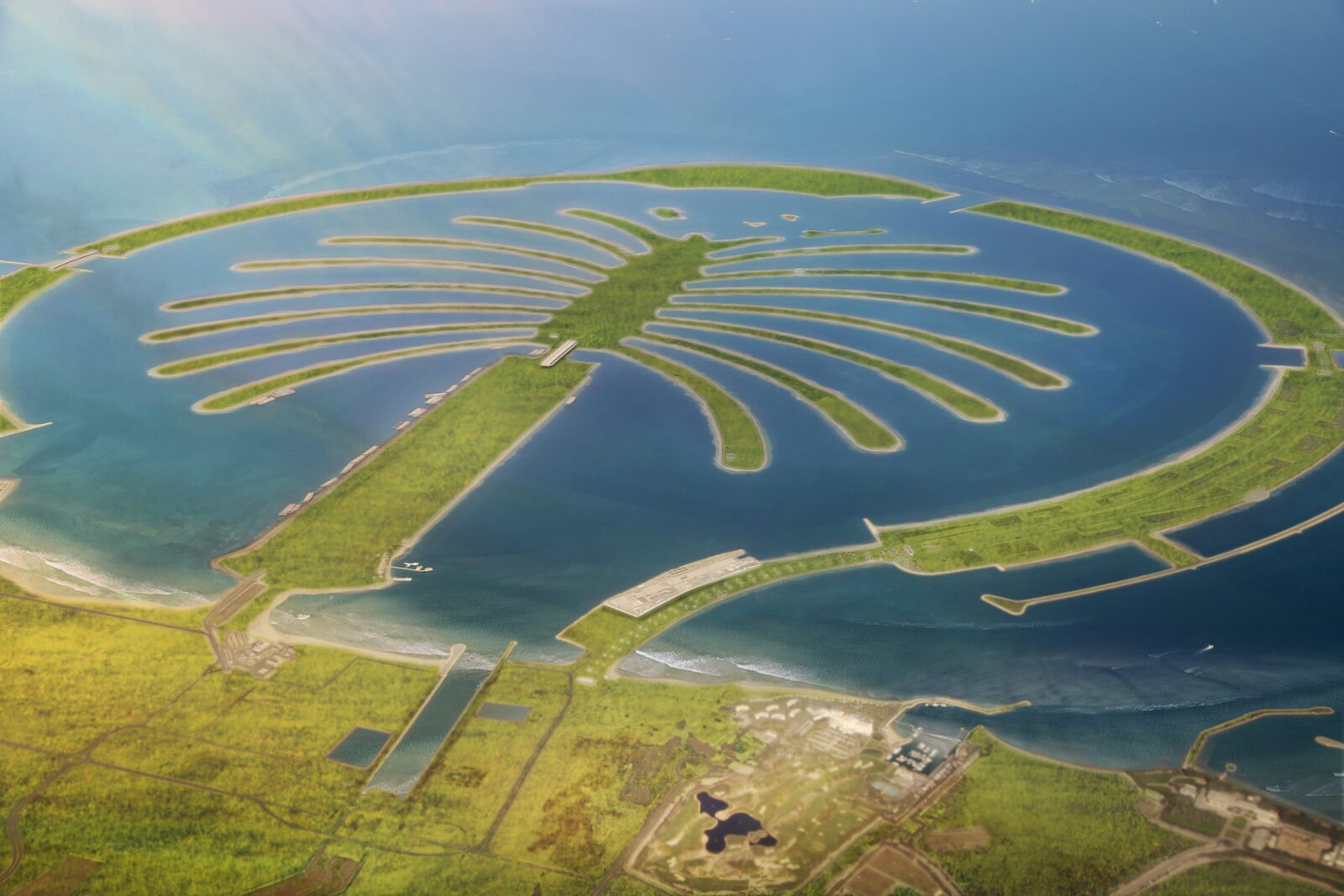 For illustration purposes: an impression of the development of Palm Island Dubai, which serves as an inspiration for The Dutch Palm in Cuijk.
Have a look at TopParken's newest holiday resort, The Dutch Palm, from the air. In this great location, one of the biggest holiday resorts in Europe is being realized, inspired by the Palm Islands in Dubai, in the middle of the Kraaijenbergse Plassen.
Wednesday, August 12th, we took a look at our new TopParken location at the Kraaijenbergse Plassen, The Dutch Palm. We are proud to show you where our new vacation resort will be developed.
Read the full press release here
JWP Investments, whose ownership includes holiday park chain "TopParken", will be developing holiday park Dommelsvoort. The necessary agreements to do so were recently signed by the municipality of Cuijk and this developer.