LUNTEREN - Campsite De Hertshoorn in Garderen is being acquired by TopParken, and will continue under the name TopParken Resort Veluwe from the start of next year. The Licht family, previous owners of the campsite, the Bergervoet family, shareholders, and board of TopParken, have signed the contract this week, and control will be passed by notary signing on November 1st.

The organization is taken over by TopParken completely, including all facilities, existing bookings, the current staff, and obligations. In order to match the campsite's appearance to TopParken, adjustments will be made during the upcoming period in which vitality, quality, and sustainable enterprise are put first, which is one of the reasons for the name to be changed to Resort Veluwe. In addition to the existing camping facilities, holiday accommodations for rent and sale will be added to the holiday park in various phases in the future.
TopParken is known as a bungalow holiday provider and looks forward to the expansion by the acquisition of the holiday park at the Veluwe. The experience of carefree holidays at the most beautiful locations in The Netherlands is part of the company's vision. That is why the location, facilities, and atmosphere of De Hertshoorn in Garderen are a perfect match.

The Licht family were involved with campsite De Hertshoorn, which they owned for 15 years, and, as leaders in the field of glamping, have grown it into a stylish and child-friendly holiday park with lots of beautiful and special facilities during this period.

With this acquisition and the foundation of The Dutch Palm in Cuijk last month, which involves the construction of 700 holiday accommodations, TopParken is managing a total of 20 holiday parks in The Netherlands, of which several are still being developed.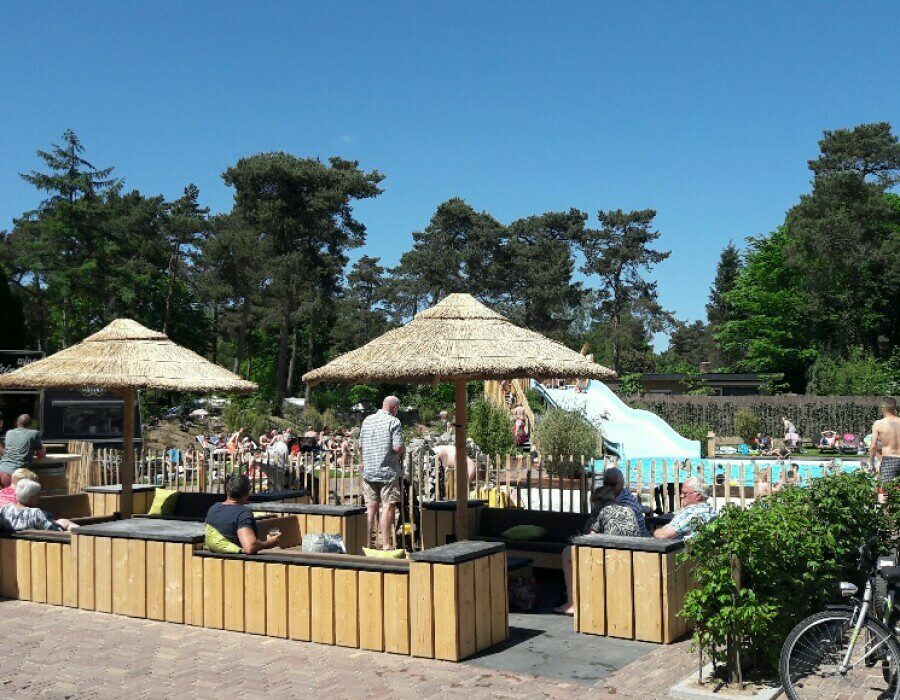 Stay up to date!
We will be happy to keep you updated on the developments at Resort Veluwe. Leave your email address in the form below in order to be kept up to date.
Take a look at our other news as well